SWING SPEAK

Bring The Elegance of Live Music To Your Event
When experience and quality matters, Swing Speak should be your first choice.
---
"Swing Speak was a class act.--We could have danced all night." Orna Blum, wedding client
"Looking back through our wedding pictures, we were astonished to see all the tables and chairs empty during
the reception because everyone was on the dance floor! Just what we had wanted - Swing Speak was fabulous!"
Stephen & Laura Rodriguez, wedding client, May 2005
"We absolutely loved your music. . . I'm worried that I neglected our guests because I couldn't stay away
from the dance floor. Swing Speak was every bit as good as advertised."
Becky LeBuhn, wedding client.
"The participation of 'Swing Speak' in the party was a significant contribution to it's success--the combo really
made the party." James Larson, Program Manager, TRW Systems Integration Group

| Client List | Praise | Thank You Notes |Contact Us |
Although Swing Speak is well known in the Mid-Atlantic region for its exciting jazz concerts and swing dance appearances, over half of the band's busy schedule takes place behind the scenes at private events. Swing Speak is in demand for weddings, corporate events, and private parties. With an outstanding fifteen year track record, most of our clients come through word-of-mouth referrals. We are also frequently recommended by event planners and caterers with whom we have worked to create successful events. With literally hundreds events behind us, we know what works. We can assist in choosing not only the music for your event, but help you to custom taylor an event timeline to suit your specific needs. Your event will flow seamlessly from start to finish.
In addition to Swing Speak's vast jazz and swing concert repertoire, our private event song list includes hundreds of additional song titles chosen from every musical genre. Song selection can easily be tailored to suit any occasion. From big band to jazz standards,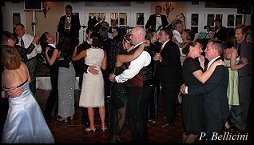 every important facet of American music is included. The music for a typical event may consist of a mix of musical styles, or draw entirely from one category. The band is at home playing everything from quiet background jazz to upbeat dance music. Clients may choose to customize the music for their event by making selections from the Swing Speak song list, or let the band make appropriate selections.
Swing Speak's most popular format is the quartet, however, we frequently expand the group for special events when an even bigger sound is desired. Extra horns can be added for that "big band " sound, and for those who enjoy robust R&B vocals accompanied by rockin' blues guitar, James Mabry is an excellent addition. For smaller events, our duo and trio formats are also popular options. The simple addition of a flautist can add an airy elegance to your garden wedding, and it's very affordable. Our packages come in various price ranges to accommodate almost any budget.
Swing Speak provides all necessary musical equipment for most functions. A CD player is also provided for special presentations and background music during band intermissions. Microphones may be used by the client for toasts or speeches.
Swing Speak has established a solid reputation for quality and professionalism. The members of Swing Speak are all dedicated, full time professional musicians of the highest caliber, and all have backed some of the biggest names in the entertainment industry. When experience and quality matters the most, Swing Speak should be your first choice. Letters of recommendation are gladly provided upon request.
Past clients include: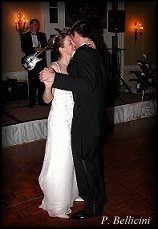 The TRW Corporation
The Washington Opera Society (Fundraiser Ball)
United Parcel Service
The Smithsonian Institution (Fundraiser Ball)
The Riverdance Cast & Crew (Christmas Party)
The Verizon Corp.
The Corcoran School of Art
The Arlington County Virginia YMCA
The National Zoo, Washington DC
Country Living Magazine
Genetics and IVF Corp.
The Shenandoah Shakespeare Express
The American Society for Cell Biology (National Conference)
Nina Totenberg, NPR News Commentator (Wedding)
ESI International
Plus a host of other clients and companies.
---
"I can't thank you enough nor praise you enough for the enjoyable music and the wonderfull wedding ambience you created all afternoon. Do feel free to use my name as a happy user of your services." Mrs. Elizabeth Levin, wedding client
"I give Swing Speak my strongest endorsement." Gloria Cambell, Director, Administrative Services, Genetics & IVF Institute
"We are still receiving comments like 'best wedding I ever attended, most fun I ever had.' You and your excellent group made a major contribution!" Chris McNamara, wedding client
"I want to tell you how wonderful everyone thought you were. . .several people have asked me for your name and how to contact you. For us, and for a lot of our friends, this was such a special and joyous occasion, and you were an important part. Many thanks." Nina Totenberg, wedding client
"Wow! All of you performed fantastically. We received many compliments. You're well recommended." Camilla Stall, wedding client
"How terrific the music was. Since Sunday, I've had nothing but compliments and suggestions that we have you play at least twice a year." Shirley J. Henschel, President, Temple Sinai Sisterhood
"Without Swing Speak in charge, I doubt I would have been so worry free. We just can't rave enough about you guys." Eileen Marable, wedding client
"Great job!" Kelly Kaelin, ESI International
"Thank all of you for making the night a special one. We will highly recommend you to all of our family and friends." Martin and Kerri Donnelly, wedding clients
"For both pure listening and dancing, it was exactly what we'd hoped for." Dorrie Fuchs, wedding client.
"We all loved your sound, and I am very happy that I had the good luck to find you for my daughter's wedding." Marjorie Powell, wedding client
---
View Thank You Notes
View Private Events Song List
---
| Back to the Top | Back To Home Page |